1/4 cup good quality balsamic vinegar
1/4 cup sweet red wine
1/8 cup water
1/4 cup olive oil(feel free to try less it might be just fine)
1 tablespoon Dijon mustard or coarse brown mustard
1 clove garlic, peeled and forced through a press
1/8 teaspoon salt
pinch of organic sugar- a pinch of sugar in almost anything makes it better
freshly ground black pepper to taste
3 tomatoes cut into wedges-  I use medium ones. Good quality Italian type tomatoes or locally grown old fashioned ones, not the Wall mart kind.
1 medium sweet onion sliced into 1/4 inch thick rings
1 normal sized cucumber sliced into 1/4 thick rounds-this again is from the original. I like lemon cucumbers, but this is your choice after all. (Need more! if they are smaller cukes)
Optional: 6 fresh basil leaves sliced into 1/8 inch ribbons
Vegan Parmesan if wanted for garnish-totally optional and non-vegans can go with animal milk cheese. Feta me any day!  🙂
Vinaigrette:
whisk together the balsamic vinegar, red wine, water, olive oil, Dijon mustard, garlic, sugar, salt and pepper. Do not use a metal bowl.
Place tomatoes, onion, cucumber and basil in a very large zip-top bag. Pour in the vinaigrette. Seal the bag well and turn over and over to coat vegetables. Put the sealed bag in the refrigerator for at least two hours- or if going on a picnic put the bag in a cooler with lots of ice.
If using Parmesan sprinkle it on just at serving time.
Side dish Serves: 6 as per original recipe, if you have used larger tomatoes and extra cucumber then maybe add them as side entrees.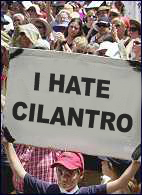 Alternatives are: My own favorite – Add Avocado's at the end. Cilantro and some lime juice, which is no doubt one of the reasons why I'm so enamored with this salad. Of course you could make this with parsley if you're one of those no-cilantro kind of people, but personally I think this combination with avocado, lime, and cilantro is just about perfect.
Greek Tomato Salad  – I really like the addition of 1/4 cup  of  kalamata olived
(Visited 28 times, 1 visits today)