Four Strong Winds by Ian Tyson
Being born in Molvania I always knew I had some quirky genes. That said, my children and I always give respect to my father, who has one of the biggest grave markers in Sequim. As I approach my twilight years I look upon finishing some uncompleted projects. Being able to pass on my genealogy to my daughters is important to me and was a project I had given up on after decades of no return.
That said, will my daughters even care?
Twenty years ago I had begun this project as well as a recipe site of my mother's cooking. None of them bothered to copy them down.  Now they want em. They live in L.A., a place I would not like to be potted in, much less die, and I remember a discussion when they were still living with me.
My youngest daughter Naomi had asked me what I wanted done with my body after I was dead. She was about ten or eleven and just learning about actuarial statistics. She was concerned ... but I suspected she was lusting after my nursery. I looked at the two and Shelby began listing the choices. Nah. not for me. I decided that I wanted to be freeze dried and kept in some nice place in one of their homes. My very eldest is a clean freak and I was hoping for that adoption.
At that point, Shelby, the middle one was simply too grossed out and left the conversation (and the room.) Naomi, just looked at me and replied - I think I could deal with that. I was very surprised.
Then she added,"Can I rent you out for Halloween?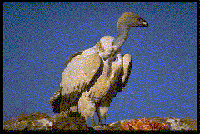 She was going to pimp me out! This is the same kid, who would go into a field with a dead cow and vultures to collect their feathers. She also was curious about how they got inside the carcass. As is often said, the apple doesn't fall far from the tree.
My own church of enlightenment begins here.
[contact-form-7 id="3016" title="Contact form 1"] [forecast]
(Visited 220 times, 1 visits today)