After the 2014 mid terms I got depressed and returned to my recipes. However cartoons can lighten the mood a bit, and I especially like those with a political or environmental twist.
Even those that go against my own very often prejudicial opinions.
Please join me in a bit of much needed laughter. In these times of potential or existing warfare, I would love to have you post your own contributions or links!
Obama – Greater than a God!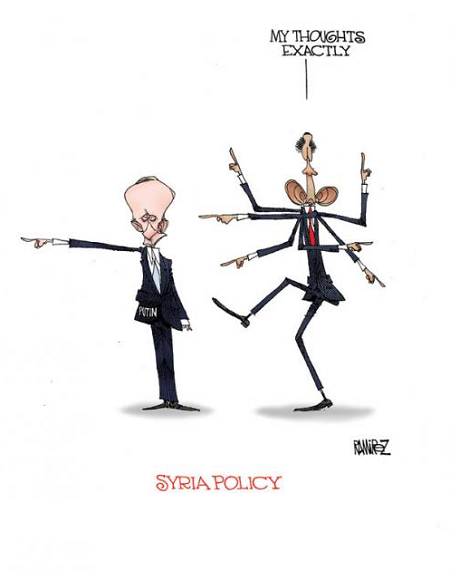 The Hindu god which resembles Obama is Shiva in his form as "Lord of the Dance", not Vishnu/Preserver/Caregiver/Observer. As i remember both have only has 4 arms, not 6 like in this cartoon, so his destruction is considerably less! But Obama certainly is a dancer!
Brahma the Generator………………………G
Vishnu the Observer………………………….O
Shiva the Destroyer……………………………D
Bramha: Creator  VIshnu: Caregiver  Shiva:Destroyer
What the heck, cartoons always have much leeway, a few extra ARMS don't matter unless they are Nuclear.
WORST JOB
How I felt after the mid-tern elections. Just edit the 'mobster' to political insect.

A great link for political cartoons!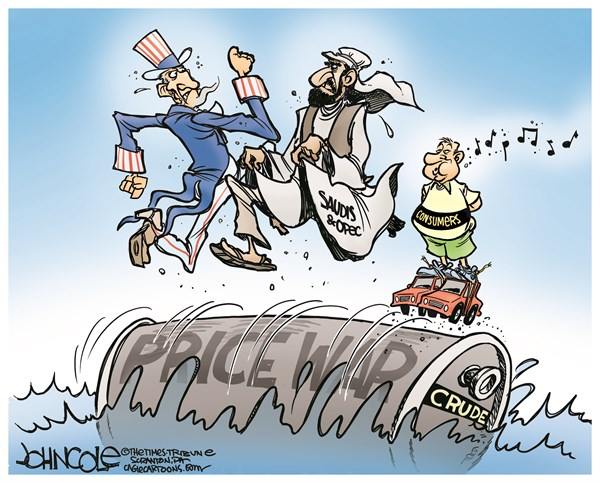 Saudi Arabia Declares Oil War on US Fracking, hits Railroads, Tank-Car Makers, Canada, Russia; Sinks Venezuela
Why OPEC Will Tolerate Cheap Oil

After the police and grand jury stories I saw quite a few that really discouraged me. I hope we can find more lighthearted cartoons. Returning to the Liberty theme I will upload an OLD one. It was from a German source many years ago.
One only sees the upper torso, who knows what the bottom part is getting into. Where are the Merkel and Putin cartoons? I remember a Bush JR. incident with him being overly friendly to Merkel and she looked like she could eat his balls off.
Christian Science Monitor cartoons  – hit the right arrow.
MERKEL – NSA- Obama bugs Merkel  
PUTIN – and the ruble  
(Visited 483 times, 1 visits today)