I tweaked a friend of mine and told him that Psychological syndromes are just too easy and need to be updated or at the very least be made more complex and unfathomable as well.
Read this somewhere. "You have a transgendered intrasexual abandonment-induced Oedipus complex." WHAT the heck!!!
He suggested that "98% of all mental health problems are at root either an excess of sadness or too much worry and invariably, both at the same time."
I then replied: So why don't I hear Bob Marley being played more. Be Happy!
Unfortunately we have forgotten to interact the old fashioned way. Home sapiens has become Homo selfie. The huge mental dysfunction in play today is disassociation. The Internet and texting and new speak is killing the English language as well as allowing people to create a world – a Facebook image of themselves that is a lie. No baldness, no crooked teeth and pretty soon we can interact even to have sex with some other without all that messy stuff.
You also create a 'cloud' image. You can travel all over the world, why do the real thing? No need to think, no need for a travel agent, you don't even need to leave the house. Amazon will deliver your food and eventually the Rest home will send you out as a package to the crematorium.
That is what life will be about. You don't have to really be present in it. With the internet you are connected; you are never alone, Wikki provides all the information and the knowledge that you could ever wish for. (sarc)
This is a societal Dementia IMO. We will need a whole new therapist to treat everyone when it crashes and they have to rejoin the down and dirty. The word Remember will have to replace mem, Emotions will have to replace Emots and most of all we will need to relearn how to TALK and not to stream.
Autism is on the rise and perhaps it simply is a new subspecies. I do know we are evolving into something very different from previous generations. Am waiting until they start chipping you at birth and locking you into the system.'
From birth or perhaps even in utero all your activities will be logged, monitored and perhaps filtered for your own good. All will be known about you with minders given when you drink, eat, sex too much – it will be the end. Course aggression will be filtered out unless desired for military needs – then it could even be jacked up with a few chemical/protein cocktails to certain areas of your brain.
Surprised more of that isn't done right now – esp. for PTSD – memories that need to be masked.
As for the new "sexual" identifications I would add Omni sexual or of Colosseum proportions – taking on the entire football team or as some of those basketball players who bragged about having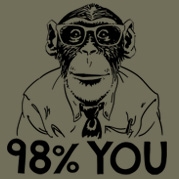 thousands of sexual encounters.
We are such antiquated fossils. Some of these new sexual categories can be much more easily defined as "That kid gets more ass than a toilet seat."
IWSN – What a change from a time that produced
/lost Herb Senft (C) 5/2018