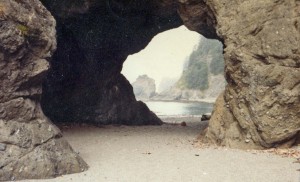 Most people cherish plants that reflect their own sentimental journeys; be they from childhood recollections, fantasies, or memories of foreign landscapes still etched deeply in heart and mind. Cherished, above all others, are those gift's presented in love or affection, for it is those that will weather those dark storms yet unseen. Be they viewed though morning light or sunsets diffused by still quiet mists; these plants will remain ever special, deserving a place all their own.
Perhaps, as we approach a millennium year, and the fact that many of us are in our own halfway point of life, we should all plant a garden of such friends — A Friendship or Peace Garden.
During the last century gardens and homes were much different than now. They were long cherished investments built, often with great difficulty and patience. Gardening was correctly viewed as a costly and time-consuming activity; you worked hared and invested your soul fully.  It was a long-term commitment between the gardener and his vision, his mistakes, knowing full well that in the unstatic tomorrow nothing will be as it is today. Gardens where hard cuttings beds, meant to birth challenges and victories. The rewards – the gifts –were Wonderment, and the finding of oneself, a little bit at a time. In today's world, the emphasis has been placed upon the pre-packaged, transitory and disposable, and what comes easily – or at Internet speed. Be it in business, politics or even in mere encounters we are often forced to compete, and compete in a way that often hurts another; we compare, we critique all to often.
As a Nursery person and former host of a garden forum, I was often asked to provide for instant effects, instant solutions. There is hurry for the biggest, the fastest and often the cheapest or least demanding. The "I don't want anything difficult." Rarely was I asked to provide for the most delightful, or the delicate, or the most cherish-able; or what plant is my favorite? When I go to the bread baker or the produce man, I always ask for what do you have that I would die for – "If you were going to take a loaf of bread home, which would you take?" The results are wonderful when businesses and employees are treated as People!
Hopefully, and whatever are chosen paths might be, I encourage that some us learn to provide for greater roles. Communities are reborn when your own involvements ignite within (Big Brother, or Volunteer groups, reading to the elderly in the rest homes and finding the young person held within) all are seeds properly sown. These involvements, be they in block parties or in simply by stopping and giving a neighbors garden or paint job, a congratulation for a job well done, will perhaps once again invite reciprocal interchanges within the neighborhood.
Such involvements will also awaken you to better share your own treasures when visiting with your friends, either in social exchanges or in the more stressful moments as the birth or death of a child, consolations in grief; or as this year brought to me the ability to help walk a friend through the process of dying. It was hard, but it was a powerful gifting to me. In the harvest of giving, we forget that we give value to those who need receiving. Not only was I strong enough to give in full measure, but also Verle was still strong enough to receive what was his – my gift.
Farmers and gardeners always exchange things, be they of seeds, cuttings, faith, or friendships. There are no corners in this kind of world, for what is given always comes around. In sharing, we unite in fellowship people who had once been strangers. We learn that in listening, and in investing in patience that small seeds carefully sown will someday waken and grow into maturity.
Finally, keep notes of these golden plantings, for although their development may be immediately beautiful, our memories are often forgetful and sometimes overshadowed; but when read again and thawed upon a later day, those starry blooms and memories become eloquent revelations all over again. Flowers can never be lukewarm, indifferent or melancholy, they are however ever confident in their fragrant and colorful self-expression. Just consider for a moment, that if only people and nations could come together half as well, how much more enriched this garden called Earth might be.
I have learned to sow with what one has, to invest in life as strongly as one can. I have learned that in life, some seeds will flower – others not. Gardens are an act of faith and of hope but most of all they are built upon the realization that the future is built upon the strength and empowerment of one's dreams. Good lives, as good landscapes begin with strong visions!
My itinerary is planned, Y2K put aside; the seeds are stored and waiting. Next year they will sprout and grow; a warming of optimistic seeds, and I will be in the place I am meant to be. Much is said for Optimism! "If stepped in firmly enough, it's damn hard to scrape off your shoes." For the other, I just don't have room for it.
One of my own teachers was Lester Hawkins who wrote his own epitaph for himself and other gardeners: "Gardeners always have something to look forward to." I like the idea of writing one's own epitaph – what would one say in it? Suppose if you died tomorrow and found yourself perched on a cloud looking down. Ask yourself; did I get what I came for?
Or are we so distracted in the constant seeking of answers, rewards or valuations that we miss the process of living. Enjoy, sit back and never mind the answers. Feel it, while you can!.
Dedicated to Verle Miner who died this year after teaching me  about dealing with pain, optimism and most of all courage. He saw the light and reached out to take hold of it firmly, his dying was a good one and well deserved.
To the question "did you get what you came down for" I think Verle would answer, "Ya, I think I did."
(C) Herb Senft  in the late nineties.  Verle, Jim and I loved the beaches. The picture is of 'Hole in the Wall.' Cape Flattery. The second one is of La Plush. WA
I should add other relating links. 'Smiles' and 'The Cellar.' On a lighter note Verle introduced me to Navaho/Churro sheep.
(Visited 35 times, 1 visits today)