Blog Homepage:  On Environment:  On Fireworks:  On Politics: On Community: Simply Weird: Recipe Blogs: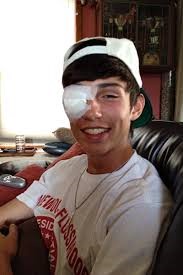 Oh well … years have passed and it just gets worse. I sent my friend this make believe diary … but it does reflect how I feel.
"It's post July 4th again, and I have been in recovery mode even a week later. Sleep deprivation and anxiety meds have not helped. Dr. Fuse at the psych ward told me that I wasn't manic, I was just overly sensitive to noise, fire and explosions I was put on anti-depressants and anti-anxiety pills. Now I worry about the costs of those things. I plan to be speaking to the City Council and presenting them a bill for these conditions, even though I am depressed and certainly not hyperactive.
And if I really were hypomanic (fireworks manic) or just plain manic I wouldn't know it. My near featherless parrots are in the same state but don't know it.
Next Tuesday I may make a public embarrassment of myself, blather in public about sleep derivation, my sex life, love of parrots and will possibly will blow my chances for S.S. disability and or to get SNAP benefits by threatening to kill City Council Members or County Commissioners. (I've since apologized, hopefully it isn't too little too late).
Even my friends think I AM sitting on a powder keg. Med's should wear off in a few weeks and I will review what I did in that period of time. Can a 60+ yr. old suddenly get Bipolar Disorder?
---
  My County and city officials have it….??? Yup, I'm sane but the rest of the world (my county) is in Bubba land.
"Talk to your legislator." Translated. Don't bother us … and let us pass the buck. Works all the time."  and so it goes.

(Visited 22 times, 1 visits today)