by Mary Ann Stephens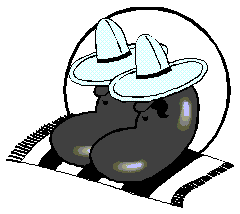 1 lb. ground beef
1 lb. Velveeta cheese
1 can re-fried beans
1 big onion, chopped and sautéed
1 14 oz. can of salsa. (heat factor — to individual taste buds)
Sauté onion, remove from skillet. Add low fat hamburger meat and sauté. Add beans. Cut cheese into 1/2 squares and melt over low heat; add to mixture with salsa.
Cheese can also be varied — equal parts of Monterey Jack and Sharp Cheddar would be my choice.
I complemented Mary Ann, that she had finely gotten the heat index up to warm. She replied, she had thrown in the hottest salsa she could find. Mary Ann loved the Julia Child quote, and I agree totally, although I would add garlic and peppers to the list.
It is hard to imagine a civilization without onions.
Julia Child
(Visited 44 times, 1 visits today)