by Herb Senft

Needed:
Olive Oil
Bobolini Pizza Crust or like
1/2 -1 cup Cheese – Provolone, Gorgonzola!! Goat Cheese $$
1 tbs. seeded chopped chili, jalapeno or poblano.
1 1/4 cup Salsa and well cooked and crumbled Chorizo meat
Prepare barbecue to a medium high heat, clean and oil grill. Place olive oiled crust on grill and toast until golden, about 3 minutes. Same procedure for under broiler in oven. Remove and pour salsa and chosen ingredients over the toasted side of the pizza. Top with chorizo, sliced red peppers, fresh cilantro, jalapeno. Cover grill (sometimes I foil the pizza towards the end) until crust is cooked on bottom and cheese melts.
Basic red onions with red bell peppers, thinly sliced. Oregano, basil, black or green olives, artichoke hearts, garlic etc. I usually sauté the onions and bell peppers with garlic for about 10 minutes. Place on an olive oiled and toasted Boboli. Sprinkle with Mexican cheese, (we can buy a mixed blend at our store) or Mozzarella type. I then crumble about 1 or 2 tbs. of gorgonzola. (Romano, gouda, provolone or goat cheeses are all great alternatives. Top with fresh oregano or cilantro
For a hotter pizza add one seeded chili pepper, 1 jalapeno, both minced. 1 tsp. chili powder, a 1/2 tsp. of cumin, and the basic additions of basil, oregano and cilantro. Use with 3/4 cup cooked chorizo, or 1 1/4 cup cooked chicken, shredded. Layer in a few sliced plum tomatoes/onion pepper mixture / meat, cheese. Top with Parmesan and oregano.
If oven cooked heat to 425. Toast one side of the pizza crust. Top with the onion saute. Sprinkle on olives, artichoke hearts and seasonings. Sprinkle with cheese. Bake till done. Top with fresh oregano and sprinkle a tsp. of smoked chilies. Poblano's at the moment. Gives it a nice though cheated smoky taste.
My friends John and Irene Campbell make their own dynamite pizzas and one that they have done is a smoked and roasted tomato, eggplant pizza.Ingredients: Flour, Yeast, Water, Olive Oil, Honey, Salt.
Add yeast to one teaspoon of honey, add 3 Tbs of warm water, mix it and let it react for 10mins. I don't have the recipe but you could experiment, using plum tomatoes, eggplant, yellow or red peppers and provolone mozzarella cheese
Forgotten and under appreciated by my kids was a pesto smoked salmon pizza I once made. I remember making a white sauce and using it as a base. Lots of smoked salmon (albacore would be great too!) pesto, basil, oregano, garlic and basil. I think I used a nutty Gouda or goat cheese. Sliced red peppers. Barbecued and smoked once again, it was great! Use alder, apple or grape vine cuttings.
Hungarian pizza:
This will add making the dough from scratch. Not too hard. One begins with the yeast: Ingredients: Flour, Yeast, Water, Olive Oil, Honey, Salt. Add yeast to one teaspoon of honey, add 3 Tbs of warm water mix it and let it react for 10mins.
When the mixture becomes fluffy, you can add a lb. of flour, pinch of salt and mix them well. When it become crumbly add water and knead it for 20mins, until it becomes dough like. Let it rest for 30mins and punch down the puff up pasta and divide it into two parts. Roll it down to two doughs (one for each pasta base).
Add oil and let it rest for another hour.Flatten it with your palm or roll it to the thickness you like, adding some flour every now and then so it won't stick to your hands. OR: read below for this machine made version.

For the pasta sauce

Ingredients: Onions, Tomatoes puree, oregano, salt.
Two large onions, diced them and fry in olive oil til translucent.
Add one can of Italian tomato sauce.
Add half a cup of water and simmer til the fragrance of the sauce fills your entire kitchen.
Add fresh oregano and salt. Let it cool down before adding to the pizza base.
Add toppings:  Hungarian Kolbasz (Smoked sausage – like Chorizo but add some smoked paprika)  Trappista cheese, cherry tomatoes and some minced garlic. You can top it with whatever you prefer. Ham slices are often used.

Ingredients for American pizza dough:
3 1/2 to 4 cups bread flour, plus more for rolling Using bread flour will give you a much crisper crust. If you can't find bread flour, you can substitute it with all-purpose flour which will give you a chewier crust.)
1 teaspoon sugar
1 envelope instant dry yeast
2 teaspoons kosher salt
1 1/2 cups water, 110 degrees F
2 tablespoons olive oil, plus 2 teaspoons
Combine the bread flour, sugar, yeast and kosher salt in the bowl of a stand mixer and combine. While the mixer is running, add the water and 2 tablespoons of the oil and beat until the dough forms into a ball. If the dough is sticky, add additional flour, 1 tablespoon at a time, until the dough comes together in a solid ball. If the dough is too dry, add additional water, 1 tablespoon at a time. Scrape the dough onto a lightly floured surface and gently knead into a smooth, firm ball.
Grease a large bowl with the remaining 2 teaspoons olive oil, add the dough, cover the bowl with plastic wrap and put it in a warm area to let it double in size, about 1 hour. Turn the dough out onto a lightly floured surface and divide it into 2 equal pieces. Cover each with a clean kitchen towel or plastic wrap and let them rest for 10 minutes.
---
One of my favorites was found on the coast of Oregon, which may be weird. The crust was a MARVEL, and the owner made me one with sundried tomatoes, walnuts, artichoke hearts and feta cheese that blew me away. I came back two days later for a repeat.
THAT pizza made crazy in love. Both times, I ate the entire pizza by myself. Many years ago Safeway sold an artichoke/olive medley as a salad that was outstanding. I simply layered it on a prepared Bobolini (with sauce) and then added the cheeses.  Adding some Gorgonzola made it unbelievable. Sun dried tomatoes of course. NO MEAT! As this was six or more years ago I forget the ingredients, perhaps red onion and red peppers as well.  So good, I contacted them to bring it back.
With a white sauce this could also work with a crab based pizza! EDIT! That salad would be let to drip out in a  colander before being used.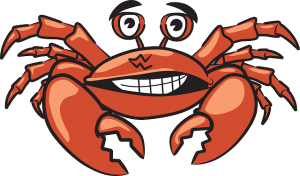 Dust is a protective covering for the furniture.
(Visited 37 times, 1 visits today)