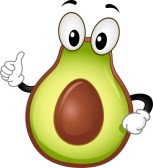 This will be the homepage for articles that deal with food related topics and sometimes not, and it may include unusual topics.
I welcome your input, either by comment or articles submitted. The latter I would welcome even if they might differ from my own views. Input is ALWAYS welcome and will always be properly credited.
Mexican Mega-Farms
–
Related. South African abuse of farm labor children.
Study Links Homosexuality to Eating Grits
(Link) 😛
RANT – RAVE AND MISBEHAVE IN THE KITCHEN
Unappetizing food combinations
Rude vegetable shoppers – dangerous too!
What are you eating today? A good video link that might make you churn. I think more of us should be aware as to animals are treated, before being marketed as farm fresh, safe and all that.
 A man walks into a restaurant and asks the cook,'how do you prepare your chickens?'
    The cook says,'nothing special.we just tell them they're gonna die.'
(Visited 38 times, 1 visits today)